Please enjoy the following selection of golf titles available for purchase now.
The 2024 GOLF Course Guide - 30th Edition
368 pages of FULL COLOUR - OVER 200 COURSE PHOTOS
Australia's unchallenged authority provides a guide to over 750 top resorts, public courses and private clubs. Includes discounts on green fees at leading Australian golf clubs.
SAVE on Green Fees - Present the Guide and save on green fees at over 275 golf courses and driving ranges. Savings total over $8,000!
Course location maps for every state in Australia.
LATEST TOP 100 COURSE RANKINGS.
Courses ranked by design, conditions and aesthetics
Click here for full details and to buy
BEST GREEN FEE GUARANTEE
Wherever this symbol appears in the Guide, users are able to access any Green Fee Deal that may be offered for limited times via Internet 'deal providers'. Simply ask at time of booking, pay the Deal Price and present Guide when you play. OVER 275 venues participating in 2024!
---
Seve: The People's Champion
Celebrating the life of Seve Ballesteros Sota, this publication is supported by the Seve Ballesteros Foundation. As a leading candidate for the most popular, charismatic golfer to ever play at the highest level, Seve is also among the game's most-skilled! Seve lived an action-packed life, reflected by the book's coverage of his tournaments, golf exhibitions, golf course design work, the Seve Trophy and his own Foundation. And much more.
FULL DETAILS
---
My Story - JARROD LYLE
Follows the inspiring life of a much-loved Australian golfer, from the early years through to his last days.
The book's content is Jarrod's words, recorded before his passing.
Co-written by high-profile sports writer Martin Blake and Golf Australia's Mark Hayes.
All royalties & a percentage of proceeds from each book will be donated to Challenge, supporting kids with cancer.
Click for more details
---
Golf in the Heather and Gorse
Out now by award winning author David Worley. A review of over 71 inland and heathland courses in Scotland and England. This is a beautiful high quality book that is both a golf and travel guide and features over 300 wonderful photographs. Heather and Gorse is a limited edition with only 500 copies available for Australia and is the perfect companion to David's previous book, Another Journey through the Links.
Click for more details and to order direct from the author.
---
Planet Golf USA
The follow-up to Darius Oliver's acclaimed Planet Golf, Planet Golf USA is a remarkable tour through the greatest golf courses in America, with breathtaking photography and detailed reviews of every one of America's Top 100 ranked courses. This comprehensive directory features a foreword by Ben Crenshaw and reviews of all the famous courses in the USA including Augusta National, Cypress Point, Pine Valley, Shinnecock Hills, Pebble Beach, Merion, National Golf Links, Oakmont, Whistling Straits, Pacific Dunes, Riviera and much more.
Click here for further details.
---
Planet Golf
Written to be the definitive guide to great golf courses outside the USA, Planet Golf by Darius Oliver) features a foreword by Greg Norman. Comprehensive and beautifully presented, Planet Golf is an essential addition to any golf library and is now available on-line at the discounted price of $50 (incl P&H within Australia).
Click here for further details.
---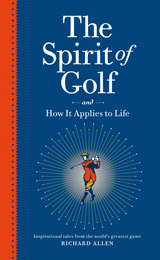 The Spirit of Golf - and How It Applies to Life.
by Richard Allen, RRP - $24.99.
Golfers the world over know their game is a microcosm of life. Both golf and life require patience and courage, persistence and honesty, focus and self-belief. They present similar challenges, involve the weighing up of risk and the making of hard decisions. In both golf and life, we must learn to deal with triumph and disaster.
Golf teaches us about ego and resilience. It implores us to meet challenges and put disappointments into perspective. Crucially, we realise we should not take the game - or life - too seriously.
The Spirit of Golf and How It Applies to Life delves into the rich folklore of the world's greatest game, author Richard Allen recounts inspirational stories from around the world. The book includes a foreword by Peter Thomson.
---
Tigers, Sharks and Wild Things
by Brett Ogle, RRP - $34.99.
Brett Ogle was one of the world's top 50 golfers and is now the host of The PGA Golf Show on Fox Sports. In this light-hearted look at the game he loves, Brett takes us on a tour through the characters, the courses, the ups and downs of being a professional sportsman, and examines golf from both sides of the microphone. This book has both amusing locker room and on-course encounters with some of the game's most celebrated golfers, as well as the story of how a young man from Goulburn became an international player, with all the trials and tribulations a passionate and talented young golfer must go through to reach the very top of the game. With wit, insight and a wealth of experience at golf's highest levels, Brett's book is perfect for any lover of the game.
---
Author - Darius Oliver, RRP - $49.95.
Australia's Finest Golf Courses is a magnificent tour through Australia's best golf courses, from the timeless classics at Royal Melbourne, Kingston Heath and Royal Adelaide to the modern masterpieces at The National, Kennedy Bay and The Capital. There is also a rare and fascinating look at the country's most exclusive golf course —Ellerston - designed by Greg Norman and located on the Packer family estate in the New South Wales Upper Hunter Valley.
---
Great Golf Down Under
by Gary Lisbon, RRP - $69.95
A new coffee table book featuring the photography of Gary Lisbon, who presents readers with beautiful images of more than 70 of the best courses in Australia and New Zealand. The book comprises 224 pages, over 250 photos and includes a foreword by Mike Clayton. RRP is AUD $69.95 and the book can be purchased via www.greatgolfdownunder.com
---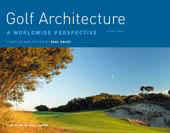 Golf Architecture: A Worldwide Perspective Vol I, II III and IV
Golf Architecture: A Worldwide Perspective, Volume Three, incorporates forty-seven absorbing golf-architecture-based essays by leading golf architects and knowledgeable golf writers, supported by in excess of 350 images from notable photographers and artists.
Paul Daley has gathered a contemporary, international assessment of the golf-course architecture industry, through which its principles and practices are examined. For example, how a course routing engenders rhythm and flow; course restoration and renovation; the benefits of par-seventy layouts; if, when and how a dogleg hole is bunkered; and how a da Vincian theory helps us better understand visual stimulation, as it applies to the successful laying out of golf holes.
To complement the rich array of technical, engineering and problem-solving-based essays, readers encounter a balance of teasing, esoteric treatises. The concept of 'golfing fairness and luck' will surely tug at the heartstrings. After all, architects play golf, too, and are not immune to the influences and frustrations that wed golfers at the hip. Another essay squarely poses the question: have golfers become too soft and pampered?
The demand for course reviews is high, and with a smorgasbord of new and relatively new courses featured, namely, Bandon Trails, Barnbougle Dunes, Blackhawk, Cape Kidnappers, Friar's Head, Port Bouvard, Sand Hills, St Andrews Beach, Sutton Bay and The Sands Torquay, there is much to enjoy through the cool thoughts and heated passion expressed in Golf Architecture: A Worldwide Perspective.
Volume Four presents another 42 essays, including recent Australian gems Magenta Shores and Settlers Run, The Creation of Kennedy Bay and the Radical Course Renovations at Peninsula. There's a fascinating account of the design process for the new Castle Course at St Andrews by Architect David McLay Kidd and an insight into Evolving Green Speeds and Pin Positions at The Old Course itself.
Edited by - Paul Daley, RRP - $69.95 (GST incl), plus P & H.
---
Lessons I Have Learned: Peter Thomson
By Peter Thomson with Steve Perkin
The legendary five-time British Open champion shares the knowledge, stories, wisdom and tips he has absorbed over a lifetime of golf in this engaging and inspirational book. Includes anecdotes about the world's greatest players such as Ben Hogan, Greg Norman, Tiger Woods and Vijay Singh; stories about Thomson's own career and character; his opinions on golf and golf courses; and tips for players.
---
Favourite Holes by Design: The Architect's Choice(2004)
Prolific Melbourne Golf Writer Paul Daley's latest masterpiece Favourite Holes includes essays on individual "favourite" holes by golf architects from throughout the world. Each essay is accompanied by a drawing relative to the featured hole and comprises a fascinating insight into what makes a great golf hole – in the eyes of golf course designers including Tom Doak, Kyle Phillips, Neil Crafter, Bob Harrison, Bob Shearer, Mike Wolveridge, Michael Clayton and others.
Edited by - Paul Daley, RRP - $60.00 (GST incl), plus P & H.
---
This exceptional publication is a most fitting tribute to the region in Melbourne known as the Sandbelt. Features contributions from Nick Faldo, Peter Thomson, Ian Baker-Finch, Mike Clayton, Tom Doak and many more.
Author - Paul Daley
---
Author - Paul Daley
Finalist in the 2001 USGA International Golf Book of the year award. Links land is sacred and ancient – and the golf played on this precious terrain is a time-honoured and noble sport. Links Golf – The Inside Story captures and explains the passions surrounding the playing of this game. From the world-famous St Andrews, Ballybunion and Royal St Georges to the lesser-known courses of Aberdovey and Machrie, Paul Daley has conferred with the people behind the scenes to uncover the inside story.
---
Golf From the Inside - Michael Clayton
Mike Clayton is a well known Australian golf professional turned golf course architect. A long time member of the European tour, Clayton has played with and observed the best players of his generation while also playing the greatest courses on the planet. 'Golf From the Inside' is his first book and covers a wide range of relevant golf issues.
The book is split into three categories with the first third looking at the careers of great modern players such as Norman, Ballesteros, Baker-Finch, Grady, Baddeley, Scott and Woods. The second third is devoted to Clayton's passion for great golf architecture and the final section of the book offers his thoughts on the game in general and in particular modern golf equipment.
Clayton's observations are both thought provoking and logical, with a wide range of issues covered yet the impression given that there remains endless content for a follow-up book. This is a must-have publication for any golfer who enjoys Clayton's writing style or has an interest in golf course architecture or the professional game.
Author - Michael Clayton, RRP - $33.00 (Paperback)